Department Of Computer Science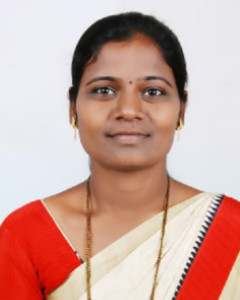 Asst Prof. Chachar Reshma Balaso
Head of Department
The Bachelor of Computer Science (B.Sc.(Computer Science)) is a 3-year (6 semesters) undergraduate program affiliated to Savitribai Phule Pune University, Pune and Recognized by the Government of Maharashtra started in 2009-10. It caters to students with specific interests in computer science and information technology. The course creates highly skilled, adaptable graduates who are able to design computer-based solutions to address information management and processing complications in industry, science, entertainment and the public sector.
B.Sc.(Computer Science) Course is an undergraduate program where students are exposed to various areas of computer science including the latest developments in the industry. Designed to bridge the gap between IT industries and institutes by incorporating the latest developments into the curriculum, the department has an outstanding group of committed and result oriented faculty members, sophisticated computer labs and Wi-Fi enabled environment. The library with its prescribed books and Digital Library helps students to update themselves with the recent trends in the industry. Additionally, the Placement cell provides pre-placement training and recruitments and opens doors to a wider range of professional opportunities in the computing industry.
Salient Features Of Department
The computer science department consists of well qualified professionals with extensive teaching experience.
The department has provided a well-equipped computer lab with latest computer software.
The Laboratories are installed with broad-band internet facility.
Full Fledged placement cell assisting personality development training and communication development classes.
Regular counseling / mentoring for students.
We provide Career opportunity seminars and placement assistance to our students.