National Service Scheme (NSS)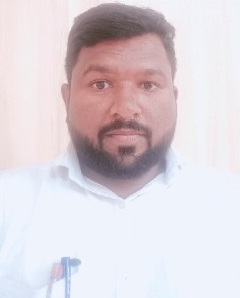 Mr. Nikalje R.S.
NSS Officer
The National Service Scheme (NSS) is an Indian government-sponsored public service program conducted by the Department of Youth Affairs and Sports of the Government of India. Popularly known as NSS, the scheme was launched in Gandhi's Centenary year, 1969. Aimed at developing student's personality through community service, NSS is a voluntary association of young people in Colleges.
The programme aims to inculcate social welfare in students, and to provide service to society without bias. NSS volunteers work to ensure that everyone who is needy gets help to enhance their standard of living and lead a life of dignity. In doing so, volunteers learn from people in villages how to lead a good life despite a scarcity of resources. it also provides help in natural and man-made disasters by providing food, clothing and first aid to the disaster victims.
Someshwar Science College Someshwarnagar has started National Service Scheme (NSS) unit of 50 volunteers in the year 2009-2010 under the guidance of Mr. Bansode D.V. with the active response of the students & staff the unit gradually increased under guidance of Mr. Nikalje R.S. With great innovative ideas & successful activities.
Mr. Nikalje R.S. is the programme officers of the NSS unit. In this program the NSS Volunteers, under the guidance of the Principal & NSS Program Officer, carry out different activities like tree plantation, Shramdaan, blood donation camp, Haemoglobin check up, various competitions, lectures & seminars for students.. The NSS volunteers also organize different events and celebrate days such as Independence Day, NSS day, Women's Day, etc
Academic Year: 2020-2021
Our college NSS unit with strength of 50 volunteers conducted many activities during the whole academic year & special camp held at Karanje with 25 volunteers. Various innovative activities were started in this year such as women empowerment , Swacha Bharat Sundar Bharat Abhiyan, , rallies on Road safety, AIDS Day Awareness, street play on different issues.
Special Camp
Held at Adopted Village – At post – Murti Tal-Baramati Dist- Pune (2010-11 To 2012-13)
At post – Karanje Tal-Baramati Dist- Pune (2013-14 To 2019-20)
Duration – 7 days residential
Theme based Work- Such as Complete Rural Development, Literacy Programmes etc.
Other activities in Camp – Guest Lectures, Counseling of villagers by campers, Cultural programme etc. Major Activities done by Volunteers at adopted villages during special camp-
Construction continuous contour trenches (cct)
Tree plantation
Construction of Sand Wall in Village River
Cleaning drive
Road Safety Awareness Camp.
Biodiversity survey of adopted village.
Health camp for villagers.
Street plays on different burning issues.
Cleanings
stage shows or a procession creating awareness of such issues as social problems, education and cleanliness
Awareness Rallies
NSS Officers from establishment of NSS Unit
| | | |
| --- | --- | --- |
| 1 | Mr. Bansode D.V. | 2010-2013 |
| 2 | Mr. Khedkar S .D. | 2013-2014 |
Present NSS Officers:
Mr. NIKALJE RAJESH SURYAKANT 2014 - till Present