Department Of Electronic Science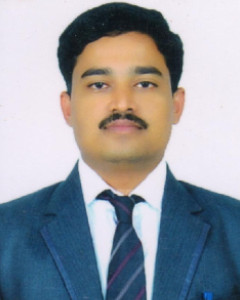 Prof. Dhananjay Vamanrao Bansode
Head of Department
Established in year 2007 , Department of Electronic Science has become one of the most fascinating and active Department on the college campus. Electronic Science subject is developed with a focus on bridging the gap between Science and Engineering and Technology. The Department boasts of highly qualified faculty involved in teaching as well as research . The Department has well-equipped laboratories .
Salient Features Of Department
Highly qualified staff having more than 12+ years of experience in teaching field
Well-equipped Laboratories
Library with good collection of books which includes text books and reference books.
Advanced Syllabi and CBCS Pattern at B. Sc. Level include advanced topics like microcontroller and its applications, Python , VHDL and Verilog, MATLAB, P-Spice etc.
Students do projects in our Laboratory at F. Y. And S.Y. B. Sc. & B. Sc. Comp. Sci.
We arrange seminars and lectures of eminent persons in subject for B. Sc. & B. Sc. Comp. Sci.
We Organize workshops for all students, Induction program for F. Y .B. Sc.
Every Year We organize Industrial Visits in Industries and Institutes.
Our students are placed in reputed industries.